Michelle Auerbach has published two novels, The Third Kind of Horse about life during the AIDS crisis in NYC in the 1980's and Alice Modern which deals with Nazi era Vienna and the desire to break free of old worlds that no longer serve. Both books are lenses through which to see the crucible of redemption and transformation. 
Alice Modern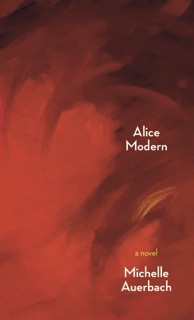 Vienna is a city of tensions, fears, desires, and historic momentum. It's the city of Sigmund Freud, the Viennese Opera, the Jewish culture of the Austro-Hungarian Empire, and portents of the future that everyone is striving to ignore. Enter Alice Modern, who embodies a city spinning into history. She is a Jewish girl living in a bourgeois household that, on its surface, seems permanent and immutable. Alice no longer fits into this static world, having served as a nanny for the poet H.D. and writer Bryher in Switzerland and having been exposed to free love, promiscuity, homosexuality, and women as artists and agents in their own lives. This book is a tour through psychoanalysis, literary history, and the ending of the old world through the loves and passions of Alice Modern.
Modernist poet H.D. (Hilda Doolittle) and her lover, Winifred Ellerman (known as Bryher), are central protagonists in this story of 1930s Europe. In this graceful, erotically lush novella, young Alice Modern tells the tale of leaving her bourgeois Jewish home in Vienna to work as a nanny in the household of H.D. and Winifred, caring for their young child Perdita. Entranced by the keen literary lives of "Kat" and "Gryphon" in Switzerland, Alice begins to transcend her tightly-bound life and discover who she is and might become. Her world opens and her sexuality awakens in a time of political turmoil and existential hazard, reckoning with her own inner storms and the approaching flames of fascism and holocaust.
This taut, handsome tale brings the gone world so gleamingly to life you could imagine it was all happening just yesterday or earlier today or even tomorrow. Not only does Auerbach write excellent sentences, she deploys them with great care and craft to build a gripping tale of war, love, friendship, and the deep wells of the mind."

LAIRD HUNT, author of neverhome and kind one
Download the Press Release (PDF)
Publisher: XOXOX Press
Published: May 31, 2016
ISBN:978-1-880977-44-6
Alice Modern is available through Ingram, at Amazon, Barnes&Noble and direct from the publisher at xoxoxpress.com.
---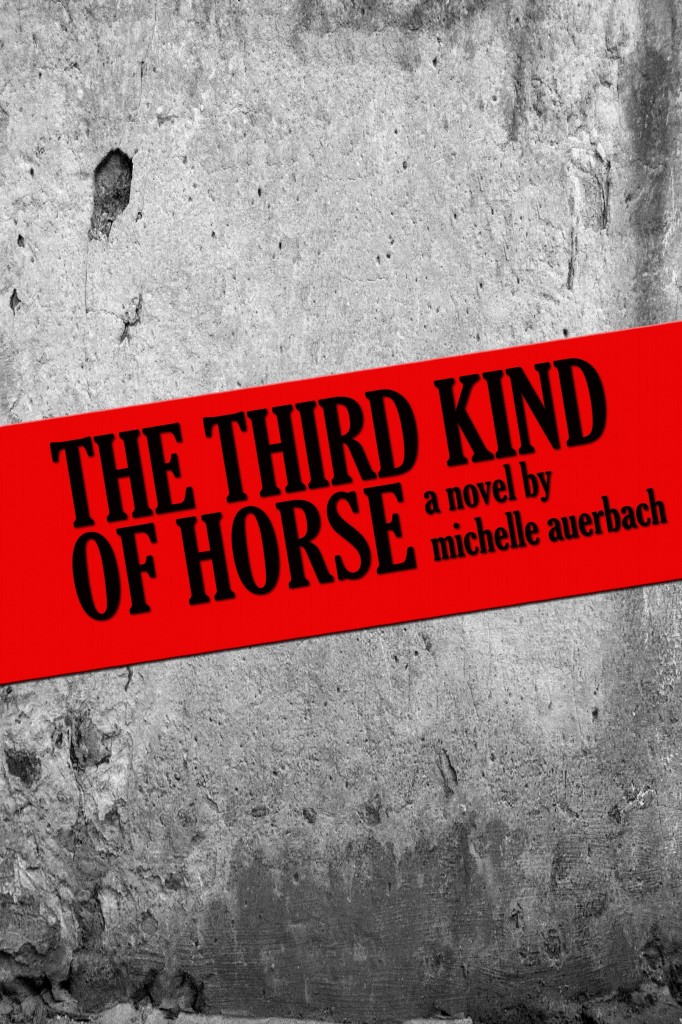 The Third Kind of Horse
How does it feel to change the world?
In her new novel The Third Kind of Horse, award winning author Michelle Auerbach answers that question and other, more controversial ones, like what do lesbians do in bed, how to make hash brownies, and how to get arrested.
It is 1987 in New York's East Village. AIDS is devastating the intersecting worlds of drag queens, artists, and club kids. Lyssa, a young lesbian, is working the phones at the AIDS Hotline, trying to find herself and some comfort amidst the chaos of the growing crisis. When she enters into a relationship with Simone, the woman of her dreams, Lyssa finds the sexual freedom she's been searching for, but her insecurities quickly take over. Soon, Lyssa is in a complicated relationship with Kevin, a recovering heroin addict, and her world implodes against the backdrop of sexual politics and personal tragedy.
Late 1980s New York in all its AIDS-fighting, boot-stomping, pizza-scarfing, heart-breaking, alt-angle glory comes fizzing and crackling to life in Michelle Auerbach's marvelous new novel The Third Kind of Horse. Auerbach is that rare, fierce writer who emphatically knows the world whereof she writes both in and out of the marvelous sentences she uses to explore/explode it. There are deep pleasures to be had here and they are not few."

LAIRD HUNT, AUTHOR OF KIND ONE AND THE IMPOSSIBLY
---
Press Release: Click here to download the Press Release (PDF format)
Publisher: Beatdom Books
Published: May 24, 2013
ISBN: 978-0-9569525-4-7
Available in paperback and Kindle editions from Amazon and in paperback from Barnes&Noble.
Reviews
"Lena Reviews 'The Third Kind of Horse' "
Lesbrary.com
The Wardrobe's Best Dressed: Michelle Auerbach's "The Third Kind of Horse"
The Sundress Blog